Pickering Manor Fundraising Events
Pickering Manor holds fundraising events throughout the year to raise money for building improvements and residents' care. Support the cause through your gift of attendance, general donation/matching gift, or sponsorship on behalf of you or your business. Below is a list of our special events. For more information, click on the links or call our Development Department at (215) 968.3878 Ext. 1112.
Sips n' Suds | November 11, 2023 | Rafters Venue in Newtown
Save the date for our Signature Fall Fundraiser! The event is a fun evening of regional craft beer, distillery, and wine tastings, silent auction, live music, dancing, gourmet food stations, and wine pull. Proceeds benefit the residents of Pickering Manor. 
This year, we are celebrating 60 Years of Pickering Manor providing quality care by people who care! 
If you are interested in becoming a sponsor or beverage vendor, please contact: Maureen Kuhar, Director of Development, 215.968.3878 or mkuhar@pickeringmanor.org or click on the button links below.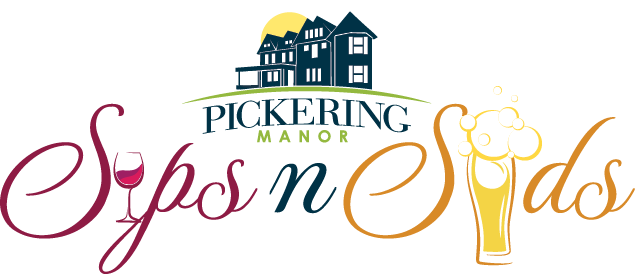 THANK YOU TO OUR 2023 TOP SPONSORS & VENDORS!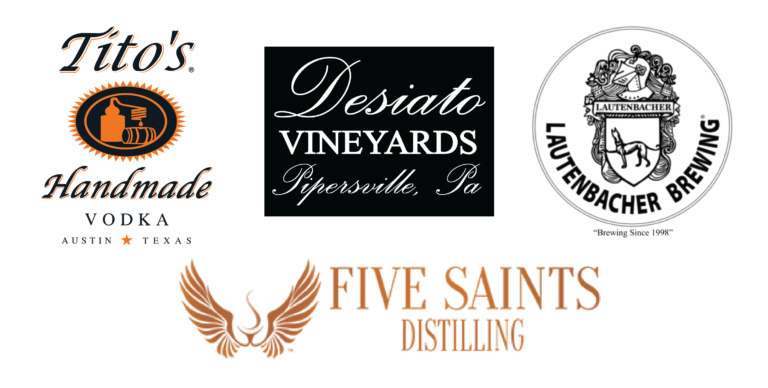 *Sponsor and vendor list current as of 9/13/2023
Check out our Photos from 2022...Sips n' Suds 2022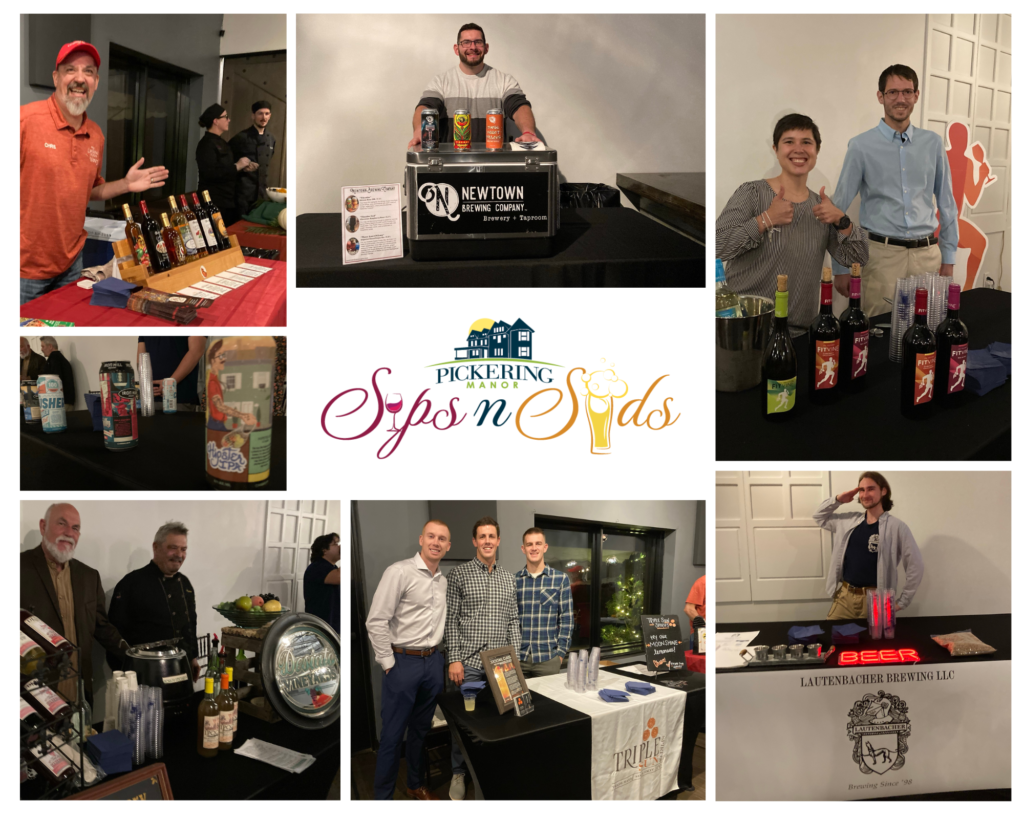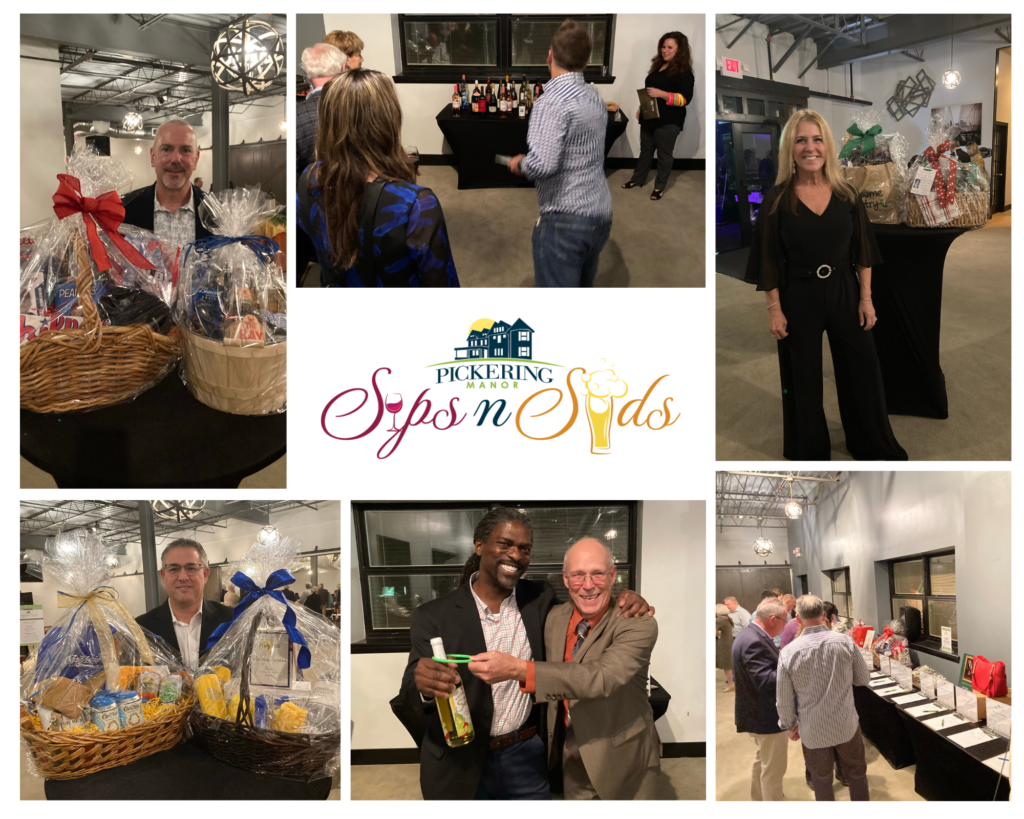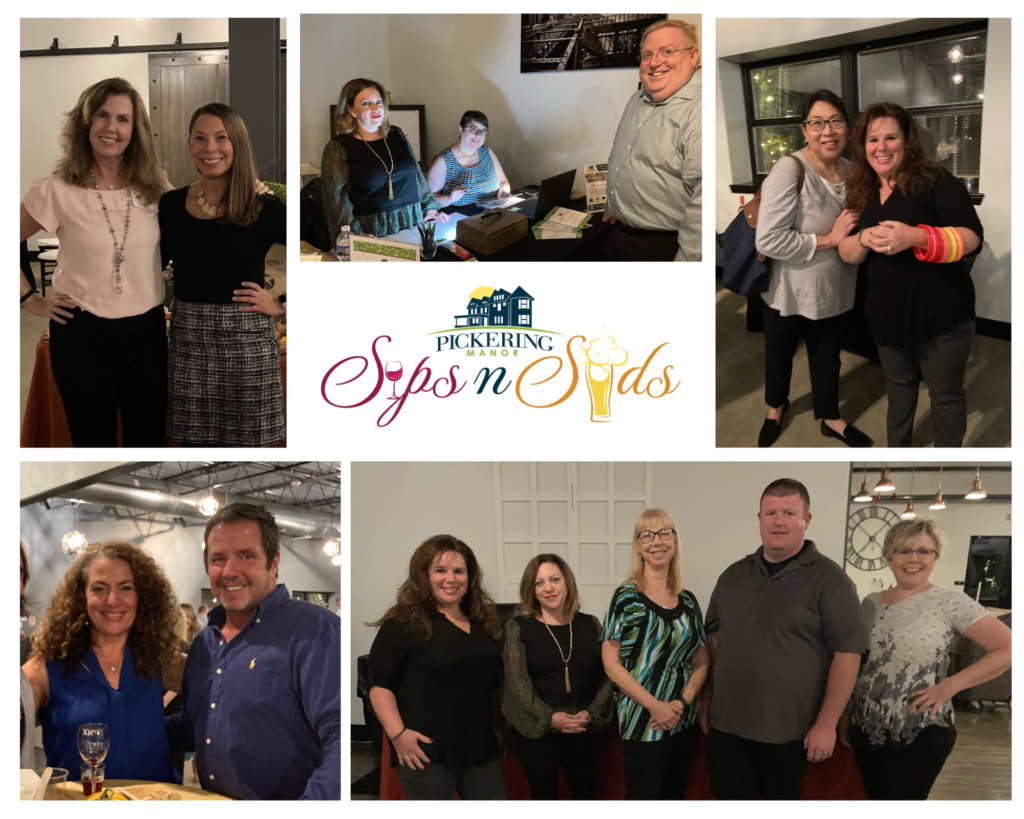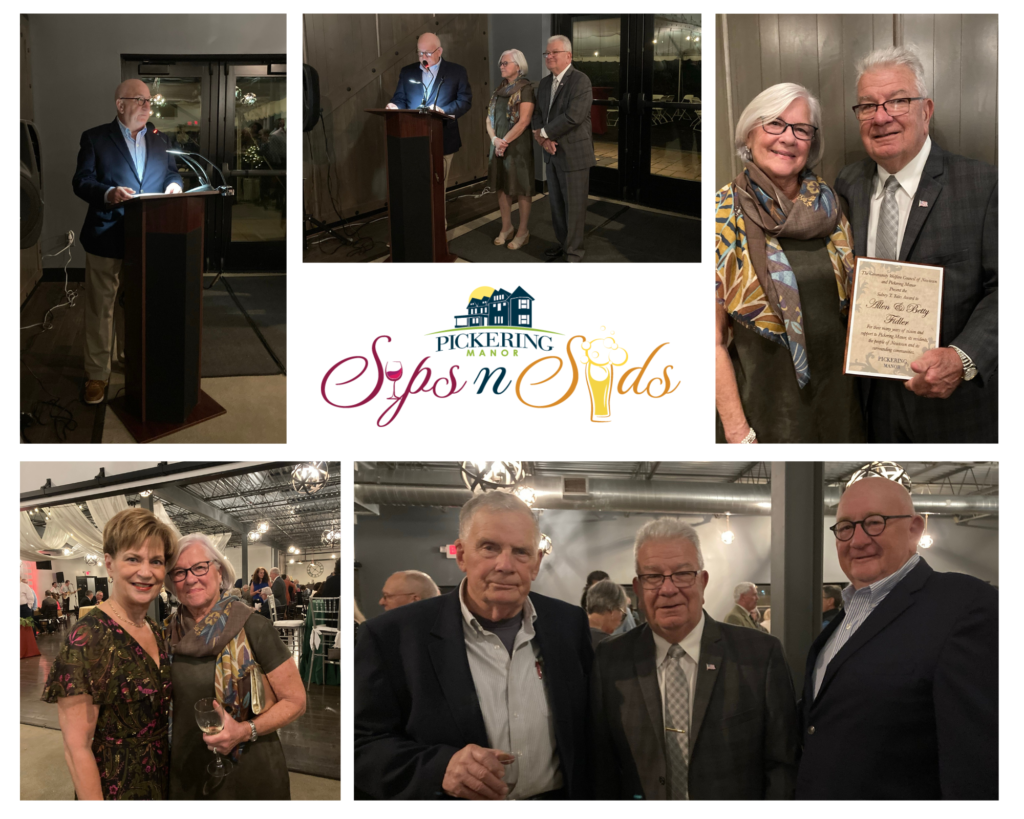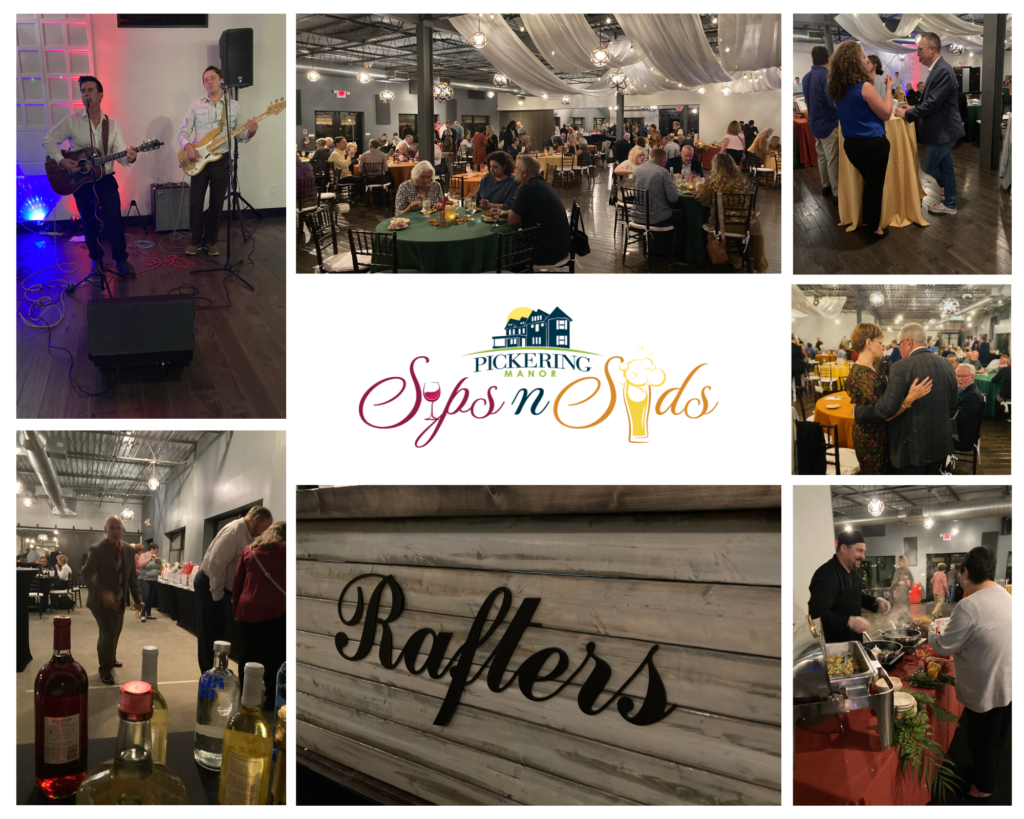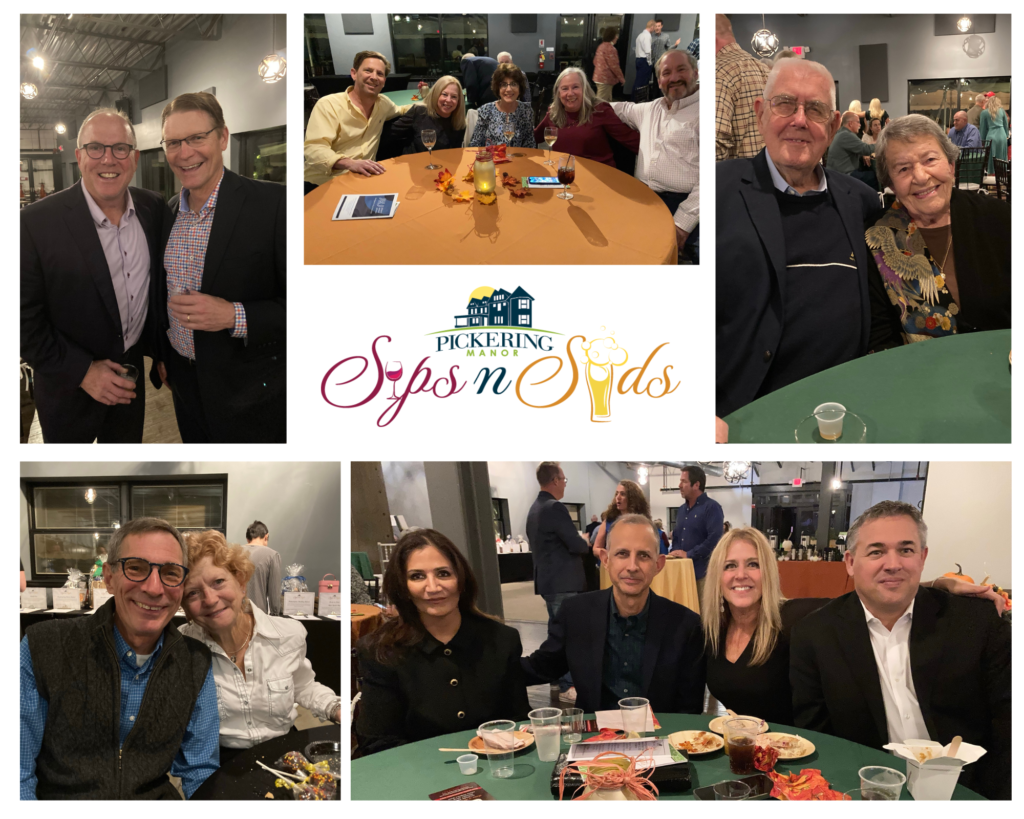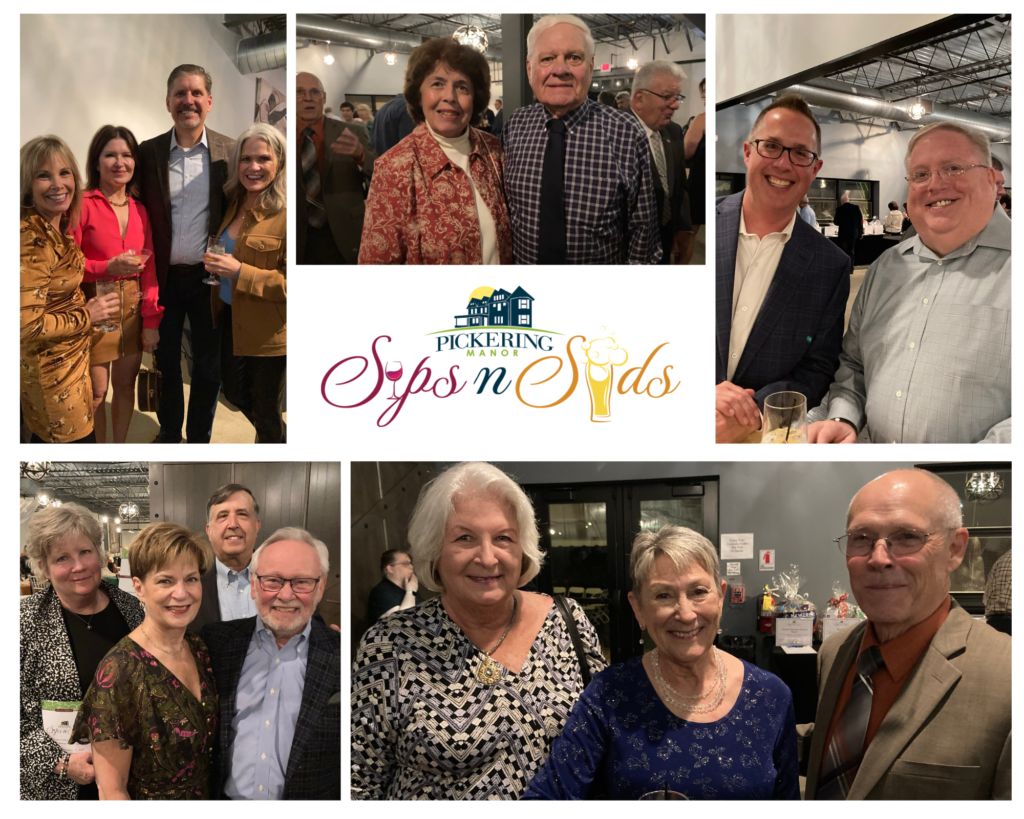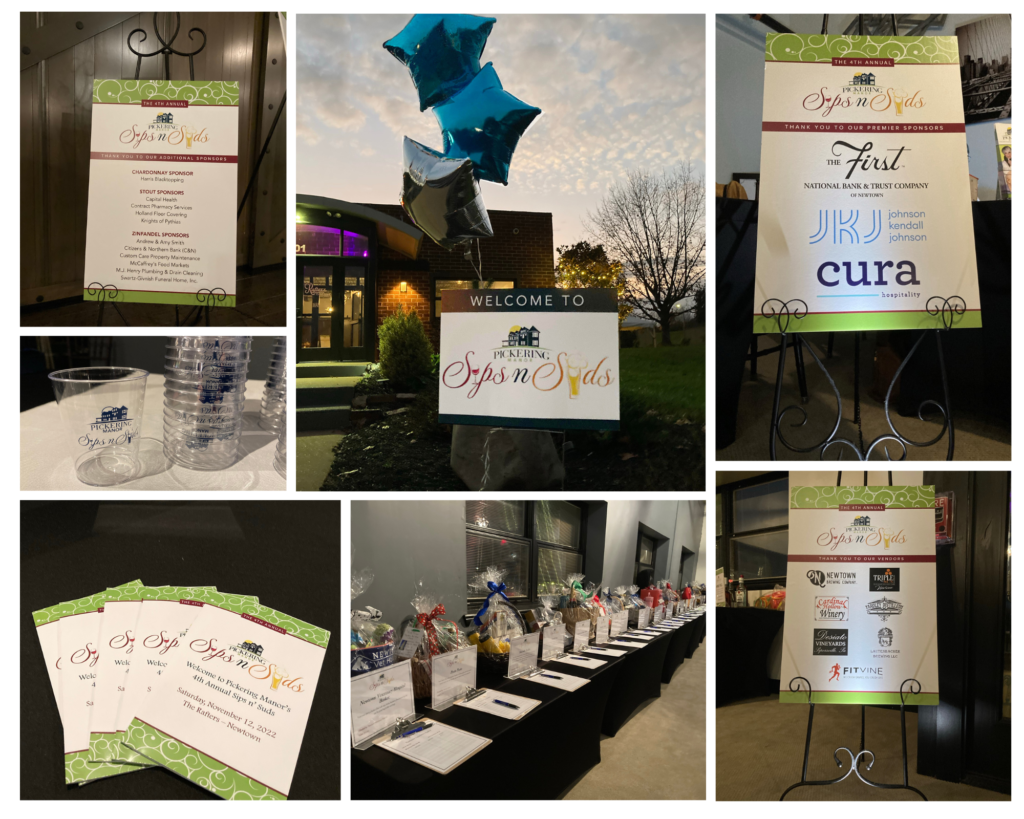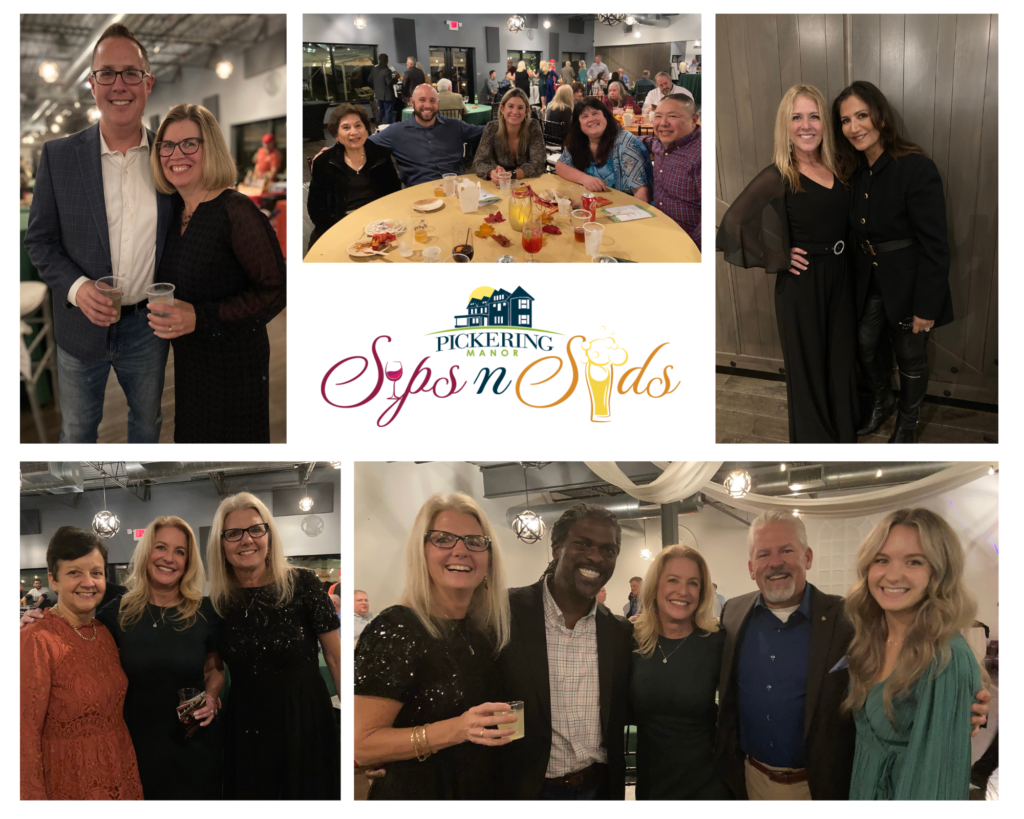 Pickering Manor Car Raffle | Tickets go on sale - January 2024
11th Annual Pickering Manor Car Raffle (2024) – Sponsored by First National Bank and Peruzzi Automotive Group. 
Congratulations to the winners of our (2023) 10th Annual Pickering Manor Car Raffle!!!
2023 First Place Winner of a new car or $25,000: Ted Palka!!
2023 Second Place Winner of the $1,000 VISA gift card is Beverly Kimbel!!
Thank you to all our ticket buyers and our sponsors, First National Bank and Trust Company of Newtown, PA and Peruzzi Automotive Group for their generous support of this event. A special thanks to Giuseppe's Restaurant Richboro,Pa, Sparkle Car Wash and Green Parrot Restaurant Pub & Patio. If you missed the live drawing on Friday, it is posted live on our Facebook. 
Questions? Contact Development at 215.968.3878 x1112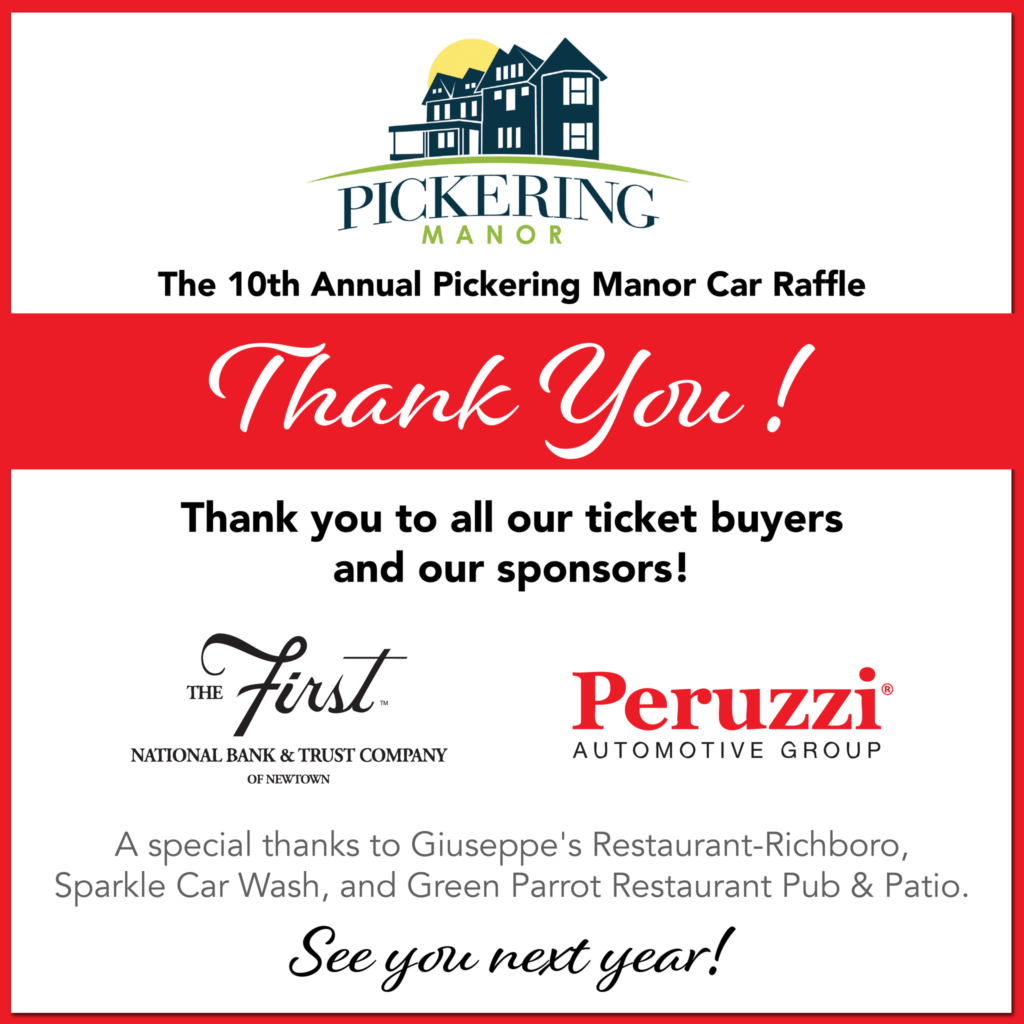 Newtown Rotary Golf Outing | June 2024
Every June, the Newtown Rotary hosts a golf outing at Trenton Country Club to benefit the residents of Pickering Manor. Donors can participate either through the purchase of a ticket, sponsor through their company, or donate to the raffle.
A special thank you to Newtown Rotary Club, all our amazing Sponsors and all those who gave their time and generosity to support us at our 2023 Golf Outing!! Our hearts are full!  Check out 2022 Photos
THANK YOU TO OUR 2023 TOP SPONSORS! 

BIRDIE SPONSOR
Allen & Betty Fidler
Fleck Family Holdings, LLC 
PAR SPONSOR
Wilson's Check Cashing
Leck Waste Services
Kenderdine's Heating & Oil and HVAC
Check out our Photos from our 2023 Golf Outing...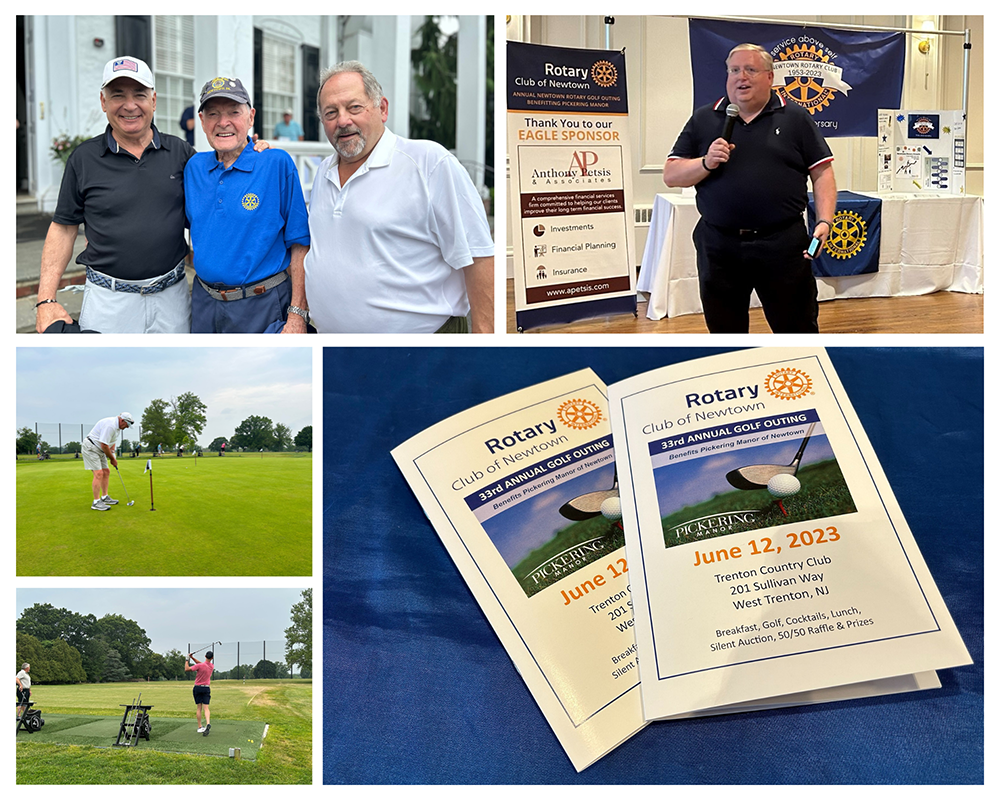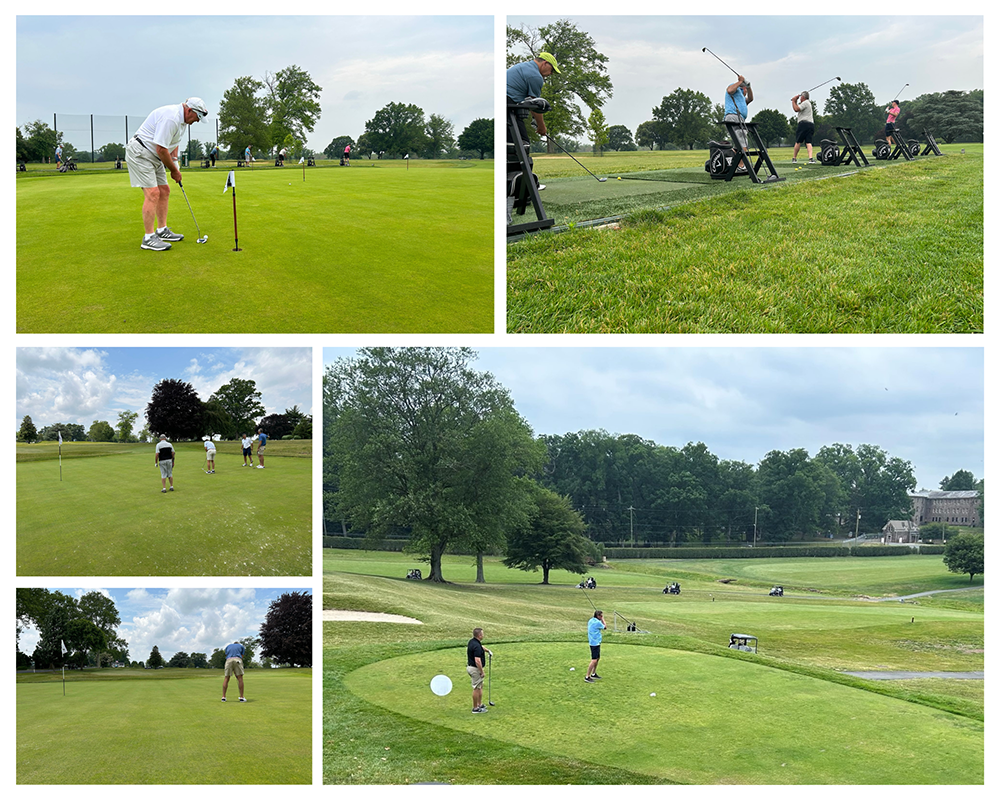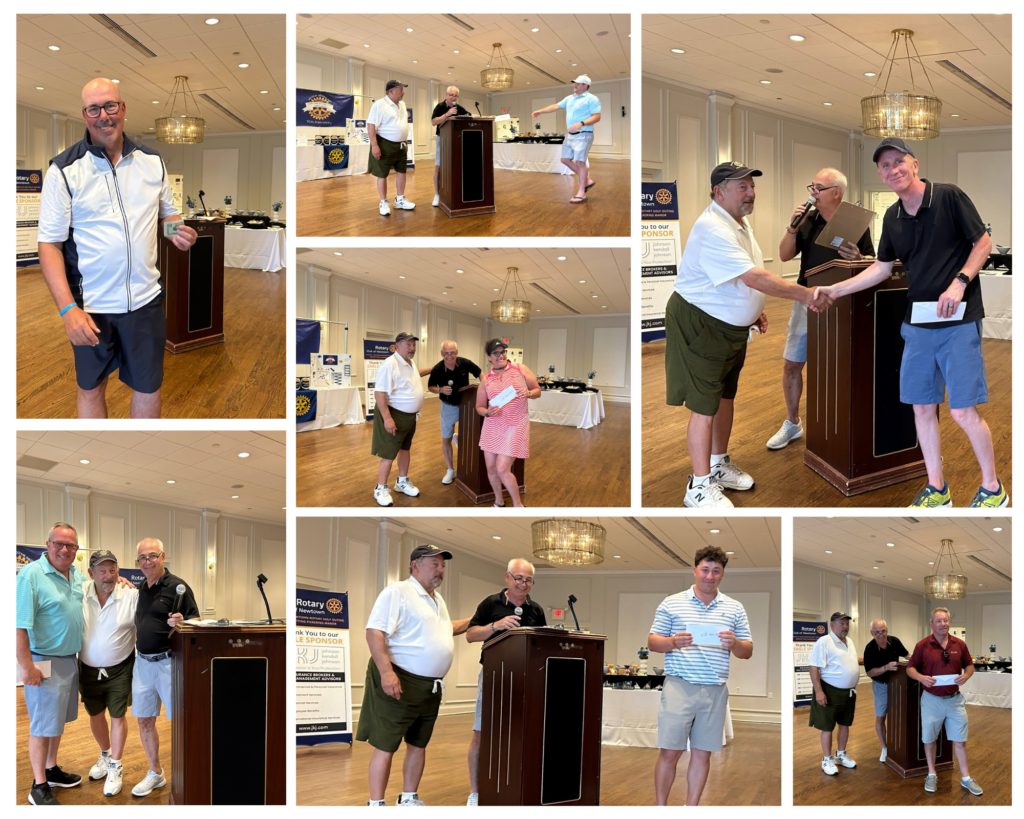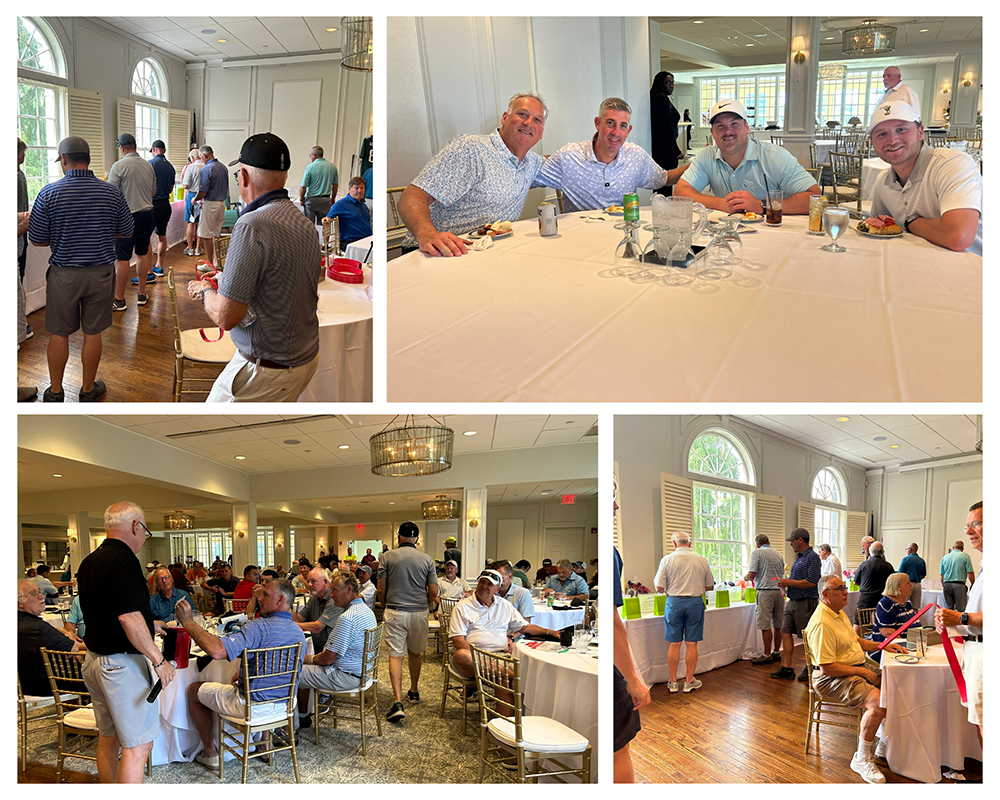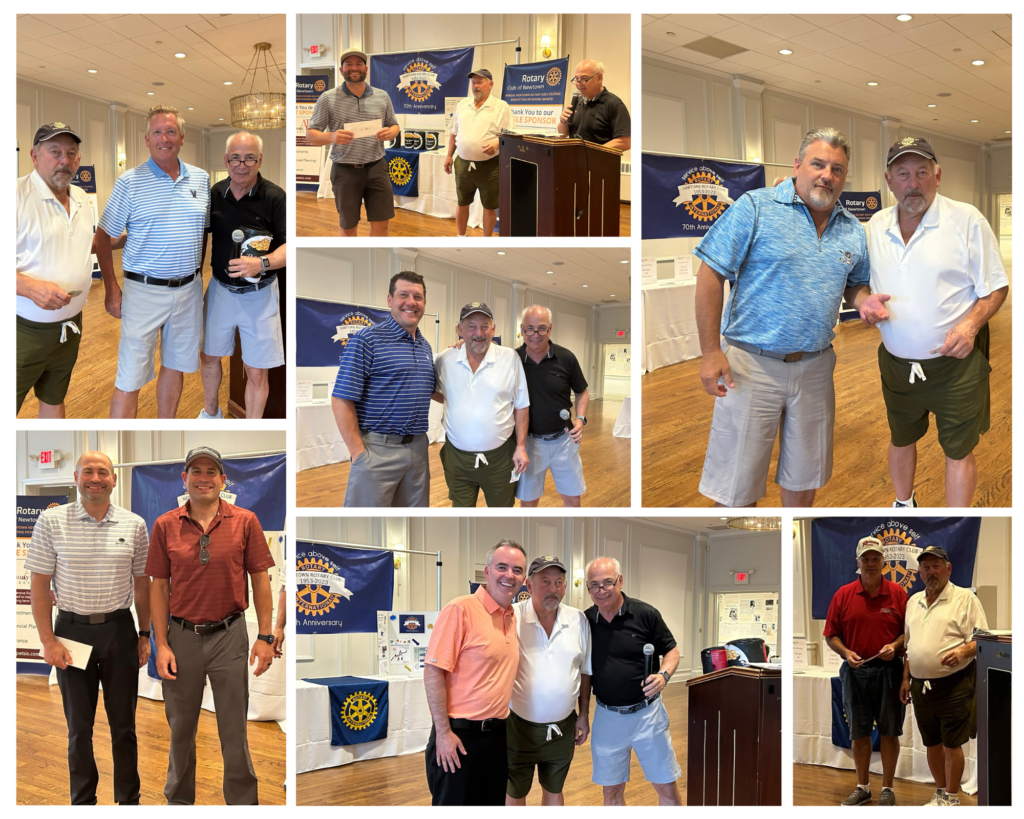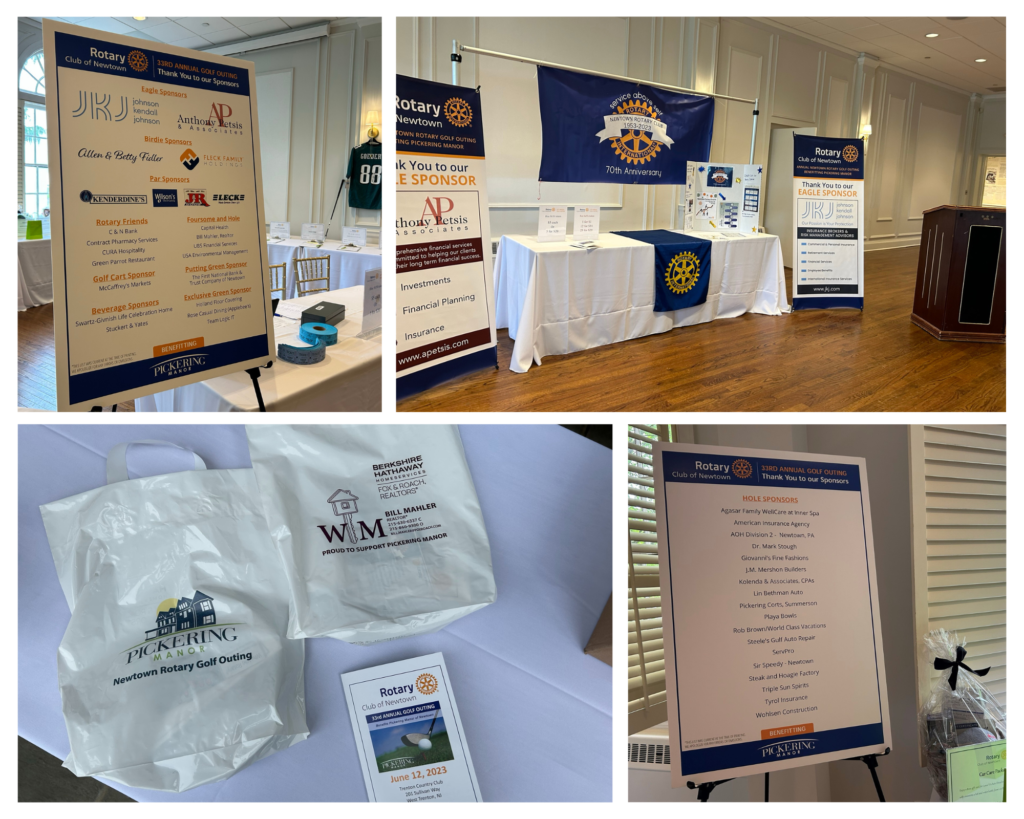 Sign up for our Newsletter