Pickering Manor is a Music & Memory Certified Care Facility. Pickering staff and volunteers are proud to bring this special program to life for our residents.
Music & Memory is a program that taps into each person's deep-rooted love of music. It's about bringing joy to the lives of people suffering from Alzheimer's disease, other forms of dementia, and a wide range of cognitive and physical impairments.
Pickering Manor, the only community-owned and operated non-profit senior residence in Newtown, has joined with Music & Memory to train staff how to set up personalized music playlists on iPods for residents. These musical favorites tap into deep memories not lost to dementia and can "reawaken" residents, enabling them to feel like themselves again, converse, socialize and stay present.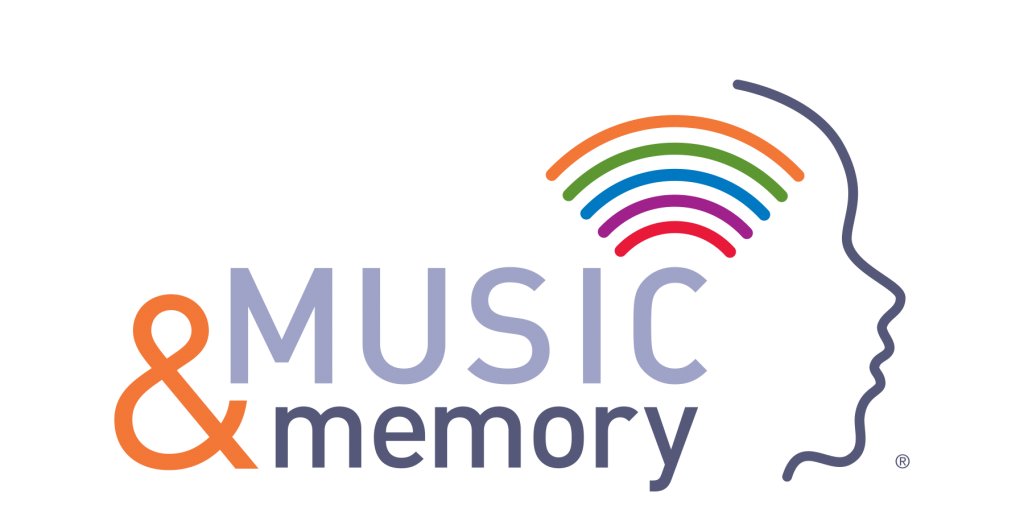 How Music & Memory Impacts Our Residents
Pickering Manor is excited to share with you this very special video from our Music & Memory program. Our resident Ruth is singing 'How Great Thou Art' in Spanish. Her daughter was moved to tears. It is an honor to be able to serve our Long Term Care residents in this way, and to bring joy to their lives through music.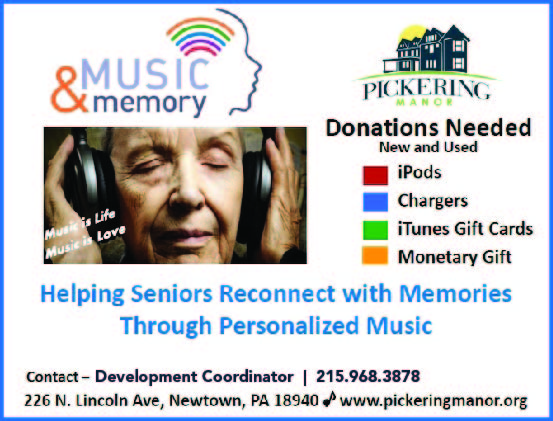 How Can I Help the Music & Memory Program at Pickering Manor?
Pickering Manor has received a tremendous outpouring of community and corporate support for the Music & Memory program. We are thrilled that several iPods, headphones and iTunes gift cards have been received, as well as hundreds of dollars of monetary donations. Contract Pharmacy Service, Pickering Manor's corporate partner in pharmacy care, donated $1,000 to the program. We thank everyone for their generosity and look forward to sharing many more updates and individual stories on this wonderful program!
If you would like to donate a gently used iPod shuffle, iTunes gift card, or make a monetary donation, you can drop it off at Pickering Manor's front desk or contact Development at 215-968-3878 or info@pickeringmanor.org.